subliholics@gmail.com
What currency are your prices in?
Our prices are given in Canadian dollars.
Where do you ship?
We only ship within Canada. Because of the high cost of shipping into the northern areas we are only shipping to the 10 provinces at this time.
What payment methods to you accept?
Our on-line credit/debit payment method is Square.
We accept payments through both Sezzle and Afterpay.
We accept e-transfers sent to subliholics@gmail.com – if you need a password please use sublimation
Local pick ups can be paid by Square (credit/debit), e-transfer or cash.
Do you have a physical store location?
Our new warehouse and showroom is now open. Located at 4403 56 Ave Unit 5 in Leduc, AB. Currently open Tues-Sat 11-5. We will be closed for a few Fri/Sat Markets, I'll post in advance for that.
What are your shipping costs?
For regular orders (see below) we have a flat rate of $25.00 + GST, or free for orders over $250 – see restrictions.
Certain products are limited in flat rate or free shipping due to weight.
The shipping cost of glass and metal can quickly exceed the cost of the product.
We'll include up to 6 pieces (weight) in a regular flat rate or free regular shipping order.
Most items like mugs, tumblers count as 1. Some items, like slate or large glass pieces are very heavy and have a shipping rate = to more than 1. These items have that shipping weight noted in them. The system will adjusts the shipping cost based on shipping area. We are trying our best to keep the shipping costs as low as possible.
Do you do letter mail shipping?
Post office letter mail shipping must slide through a specified slot at the post office. If does not come with tracking or insurance. If you have something you would like to order that you think will fit through the letter mail slot please send a message and we will see if we can do that for you.
Cases of mugs and tumblers and tumbler presses do not have free shipping.
This would also apply to orders with singles of these items in quantities of more than 36 pieces.
They are shipped separately from other items, and are also shipped through couriers.
The Atlantic Provinces $65.00 per case – 10 days
Quebec $52.00 per case – 5-7 days
Ontario $47.00 per case – 5-7 days
Manitoba $38.00 per case – 4-5 days
Saskatchewan $35.00 – 3-4 days
Alberta $32.00 – 2-3 days
British Columbia $36.00 – 2-3 days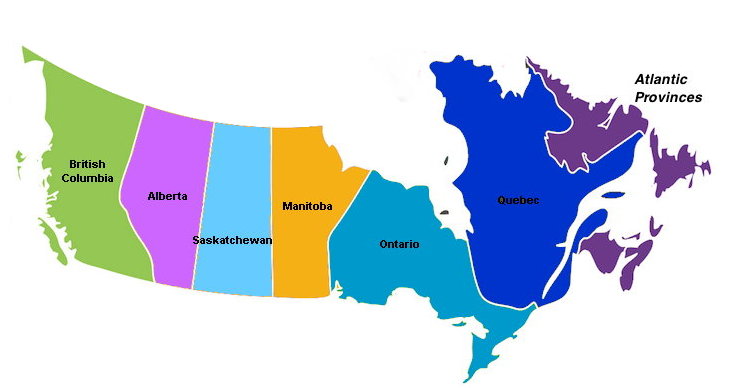 If you have your own shipping company and would like your package picked up by them,
please contact us with the details.
Local pickup is available from Leduc, AB.
How and when will my order ship?
We ship orders Monday through Friday, within 1-2 business days.
If there is a delay we will contact you asap.
We ship our packages using couriers (UPS, Puralator) in most cases, and with Canada Post where we have to.
Once we have shipped you'll receive tracking information by e-mail.
Delivery times may vary based on your location.
Due to the shipping situation no shipping company is guaranteeing a certain number of days.
We can't promise a particular date for delivery, it's sadly the way things are.
What is your Return Policy?
We accept returns on defective merchandise within 15 days of receipt. Returns must be in original condition and include any labels etc with them. You are responsible for return shipping costs. Please contact us to arrange to make a return.
Any damages to orders must be reported within 48 hours of receipt and must be accompanied with photos of the damaged product. Approved damages will be replaced with store credit.